Cocoanuts Campaign
Skagit Valley College, Mount Vernon, WA
The Skagit Valley College theater department's first production of 2020 turned out to be thier last due to the pandemic. Luckily, The Cocoanuts had a near-sellout run just before lockdown. The Cocoanuts was an ambitious production based on the hit play that debuted a hundred years ago featuring the original Marx Brothers. This award-winning design, an update on the art deco themed artwork from 1920, using modern colors and original photography, was successful in promoting the production to near-sellouts shows during its run.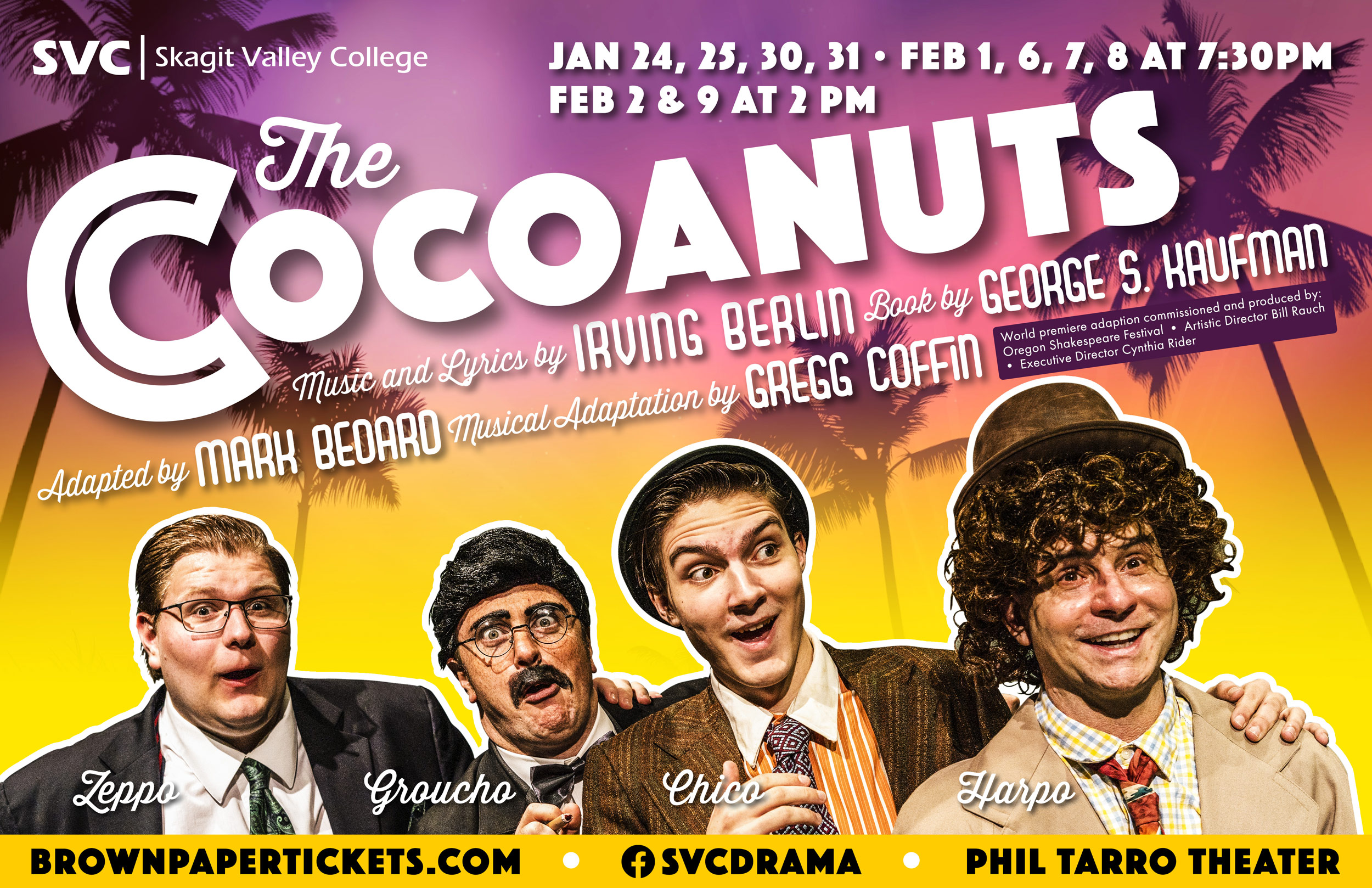 The campaign for The Cocoanuts was meant to provide extensive coverage locally, on campus and throughout the Skagit County and Mount Vernon city limits, via traditional printed collateral and signage, and relied on a digital presence to extend that reach to nearby communities via digital ads, electronic billboard, webpage and electronic ticketing.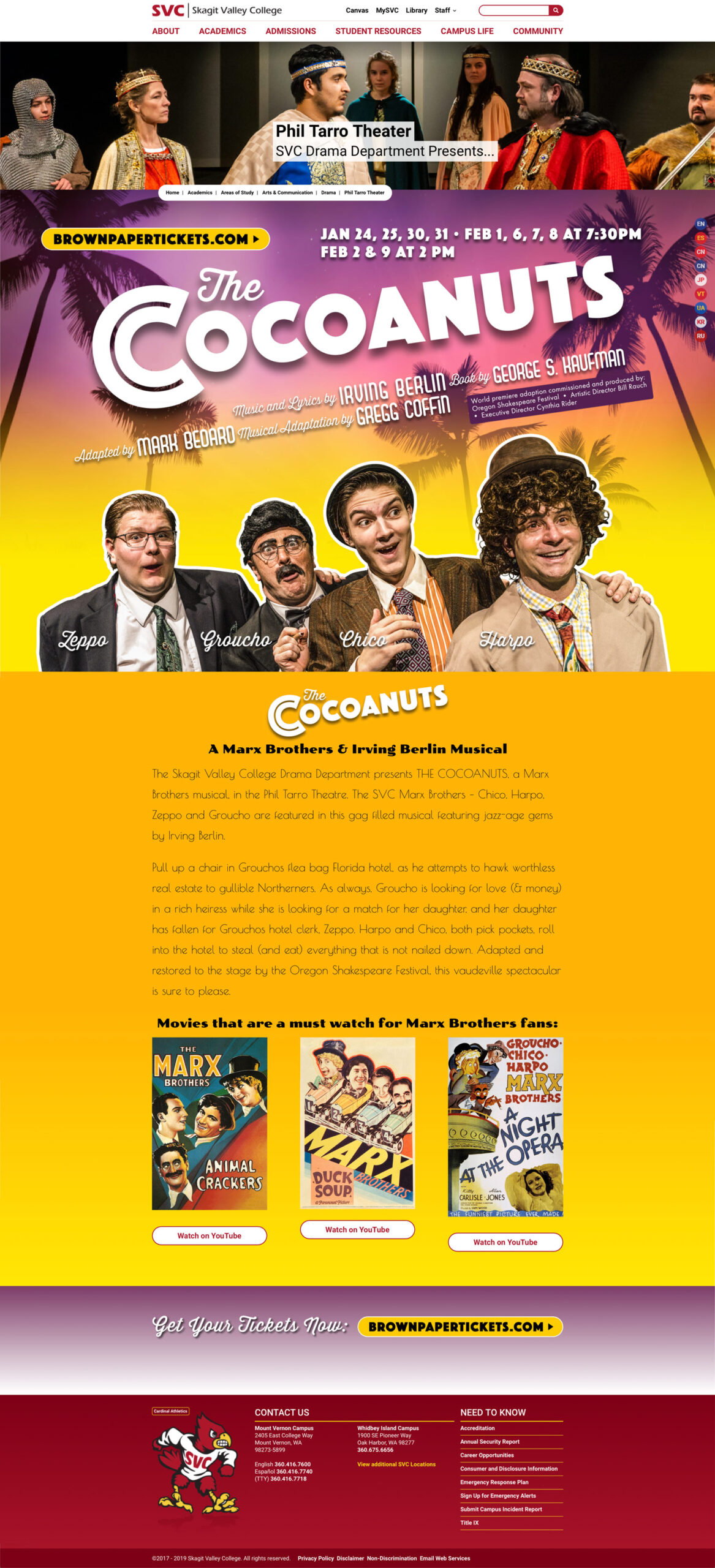 Cocoanuts Electronic Billboard
With performances in the dead of Winter, electronic billboards along I-5 going Northbound increased awareness tremendously—the bright colors of the campaign contrasted nicely against the dark tones due to inclement weather. One couldn't help but see the digital ads.